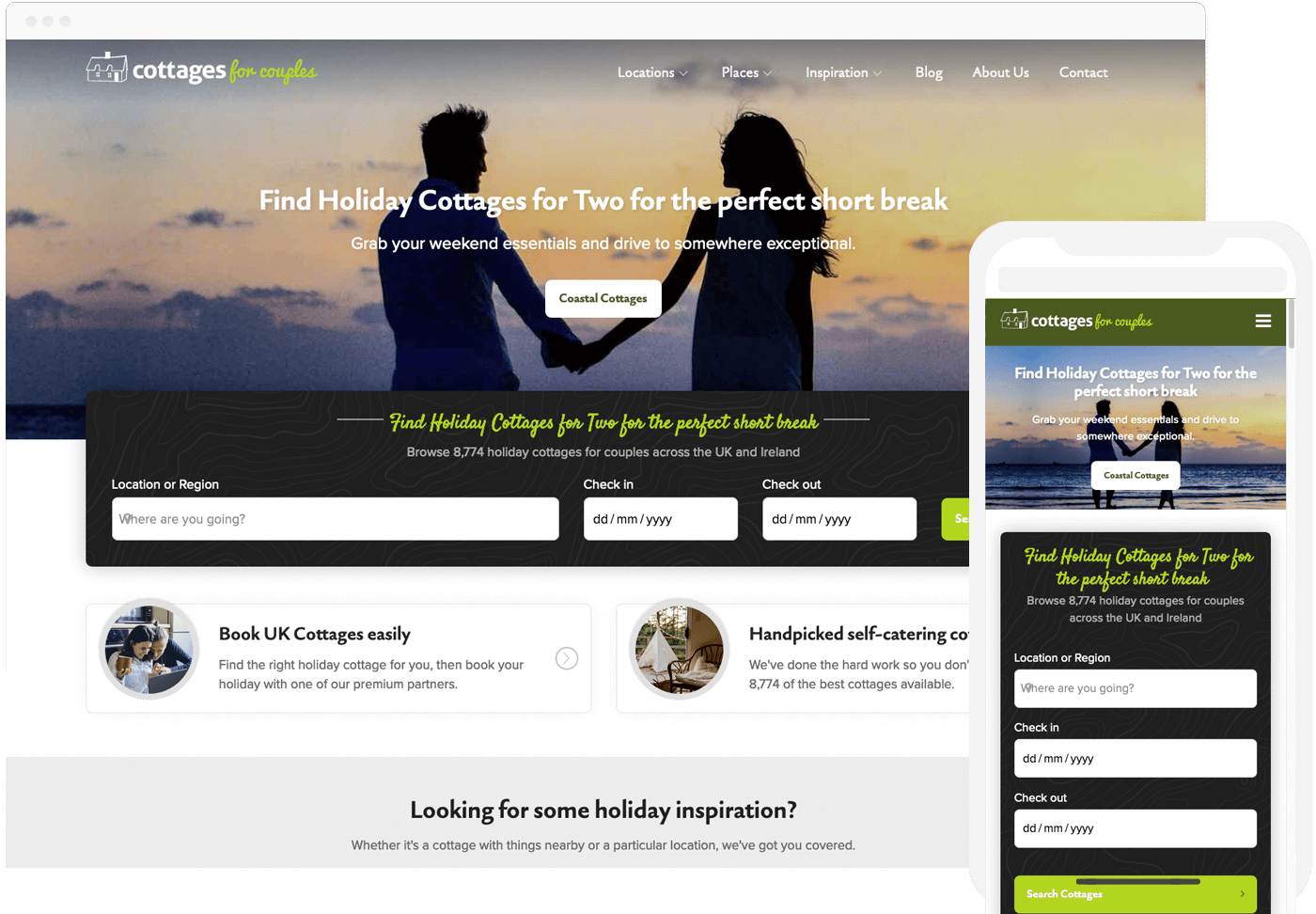 Cottages for Couples
How do you make your website look simple when it's got complex integrations underneath?
The Cottages for Couples website connects to third party data feeds and apis, to pull the cottage info and the availability. We needed to work on these complex integrations, while making the front of the website as easy to use as possible for their customers.
View Website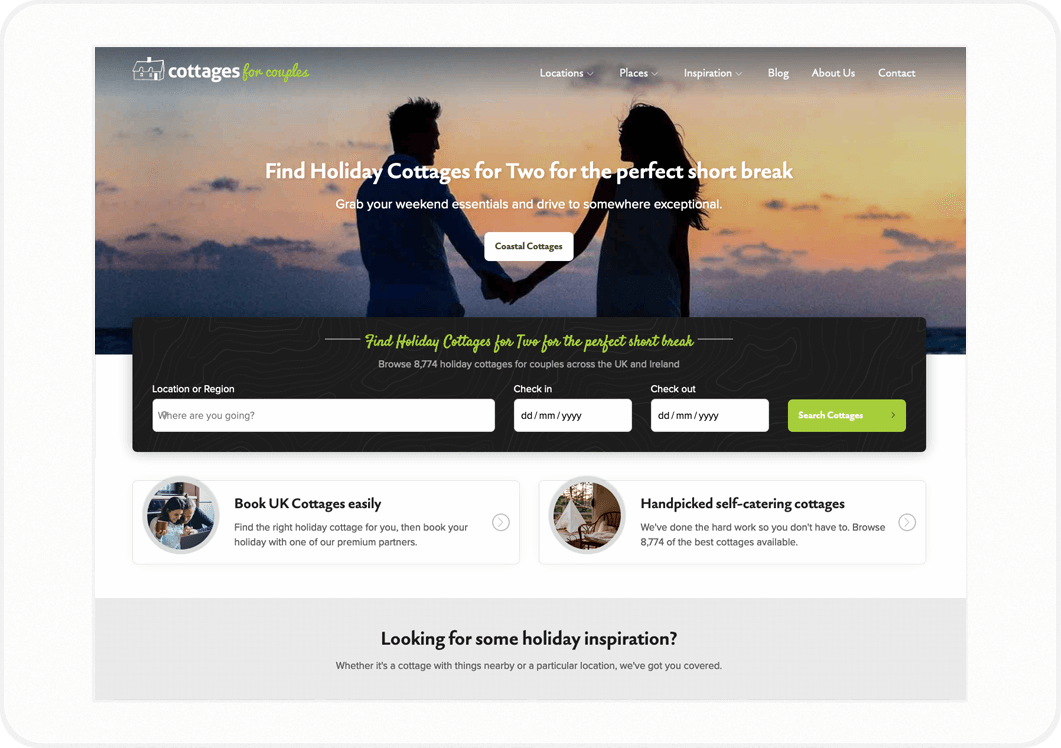 CottagesForCouples.Com is a family run and owned business. Having had much success over the years they wanted to capitalise on this and move to a new, responsive site with improvements to their core functionality, and add on some brand new features.
We went through their analytics to see how users were using the current site, and we did some research to see what users want to be able to do. We then looked to see what we could get from the third party data feeds and api, and designed a new website to pull all of this together.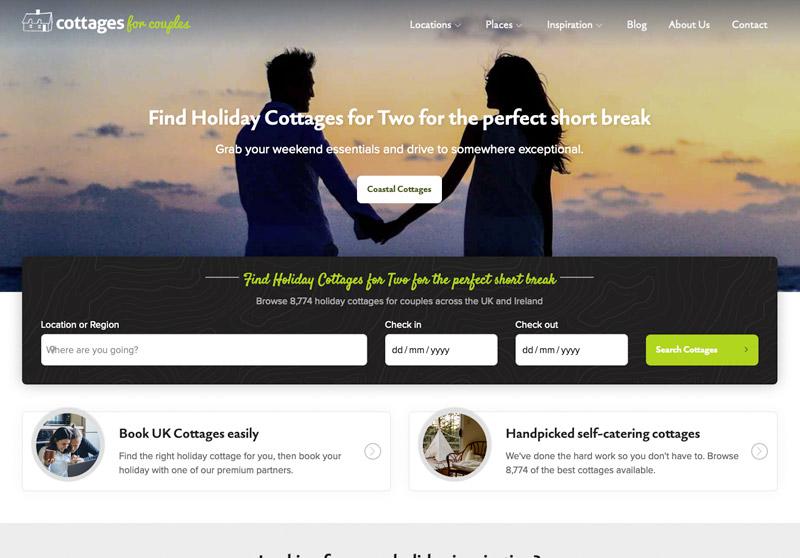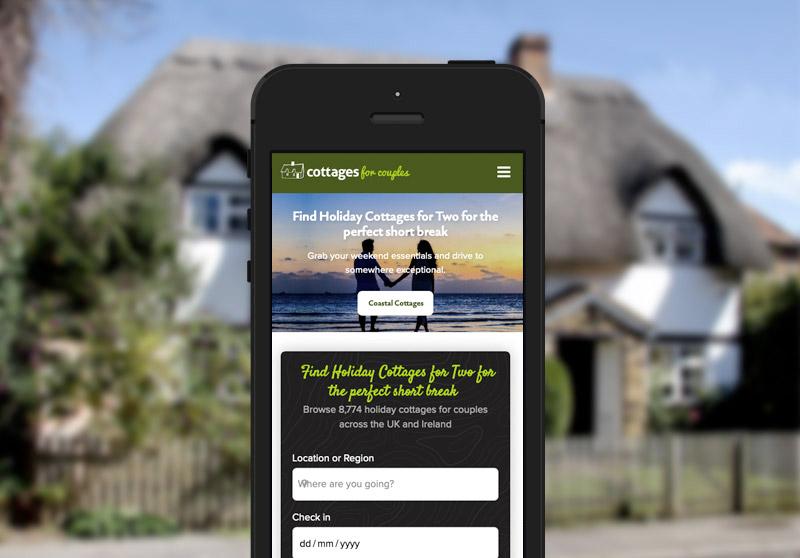 Result
We hope that the new responsive design will make it easier for holiday-makers to find cottages that suit them.
"I have to say that the new look and feel of the website has more than exceeded our expectations and as ever yourself and the team have been really attentive throughout the whole process, from the initial design through to the 'live' date and afterwards. Many thanks on a great new product!"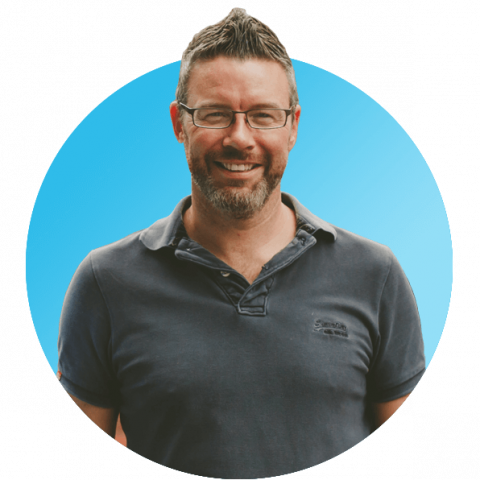 Do you want a website like this?
We work in partnership with our clients to transform their business and achieve real results. If you want a website like this, or something similar please contact Graham Miller from the Newcastle office.