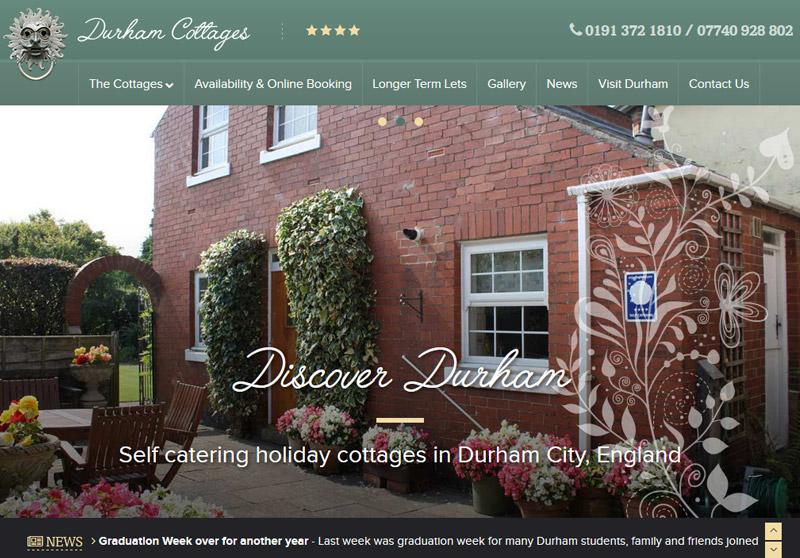 Durham Cottages
How do you continually improve?
We've worked with Durham Cottages for a while, they asked us to create a new website for their business, that would work even better than the last one.
View Website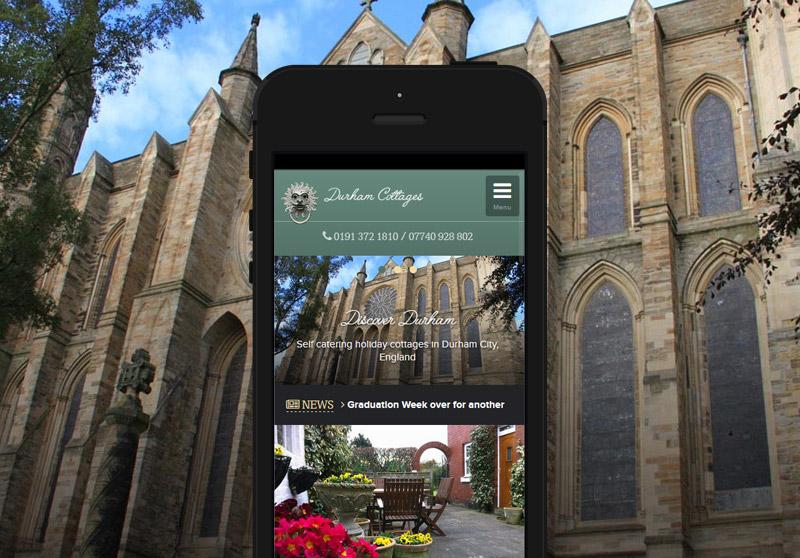 Durham Cottages offer Self Catering Holiday Cottages in the Durham area. Each cottage very much has its own character so we wanted that to come across in our design.
The stunning images and a unique visual design give this responsive site the edge. Everything was created with the customer experience and search engine optimisation in mind, and the social sharing tools make it easy to add the site to facebook, twitter and other social media sites. Tourist board logos and tripadvisor reviews lend trust to the website, and help convert traffic into bookings.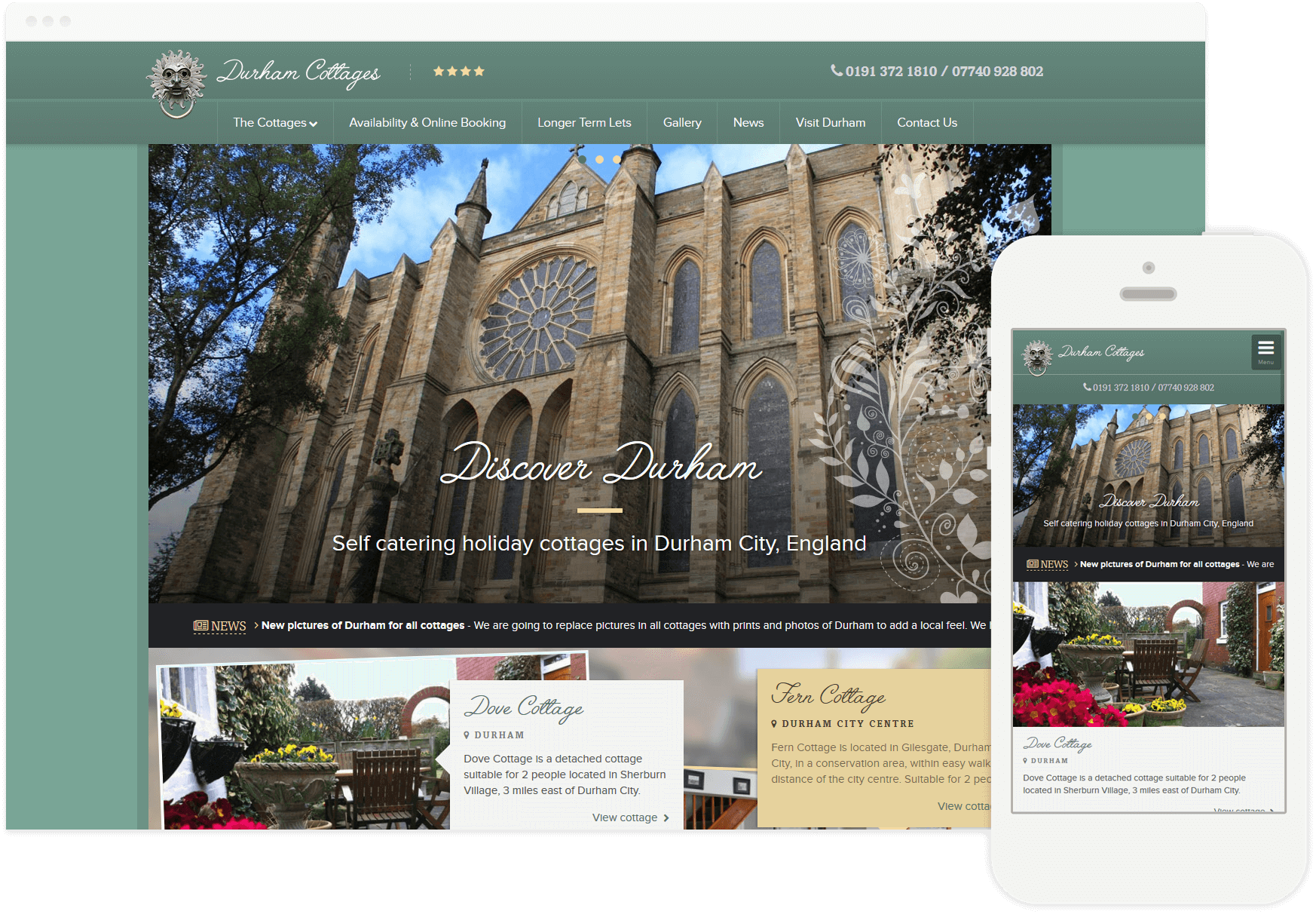 Result
Increased visitors from the search engines coupled with our unique design has meant Durham Cottages are getting more enquiries and bookings than ever.
"Edward Robertson have done a great job on my new web site, explaining everything in normal language and taking the time to understand my business. I've worked with them since 2003 and know this new site will work even better than the last one. They are friendly, professional and most of all produce web sites that are reliable and work"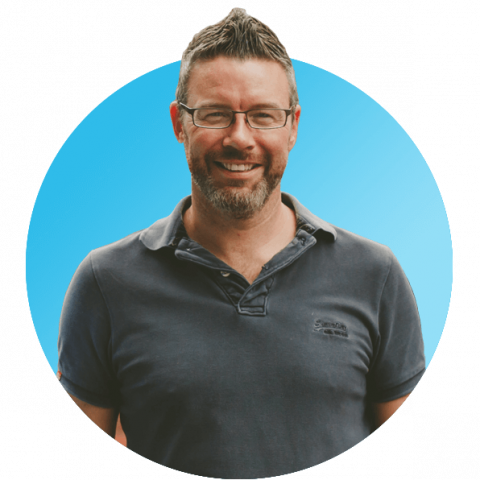 Do you want a website like this?
We work in partnership with our clients to transform their business and achieve real results. If you want a website like this, or something similar please contact Graham Miller from the Newcastle office.