We want to go far...
We want to grow and get better at what we do. To achieve that we need people like you.
Do you want to work on beautifully crafted web sites for a broad range of clients? Do you want to make a real impact working for a leading web design agency?
We need you!
If you have a passion for clever design, clean code, a tidy desk, a collaborative environment, getting stuff done, taking pride in your work and being rewarded for a job well done then please keep reading.
Or if you know someone who'd fit in with us then please give them a nudge and send them our way.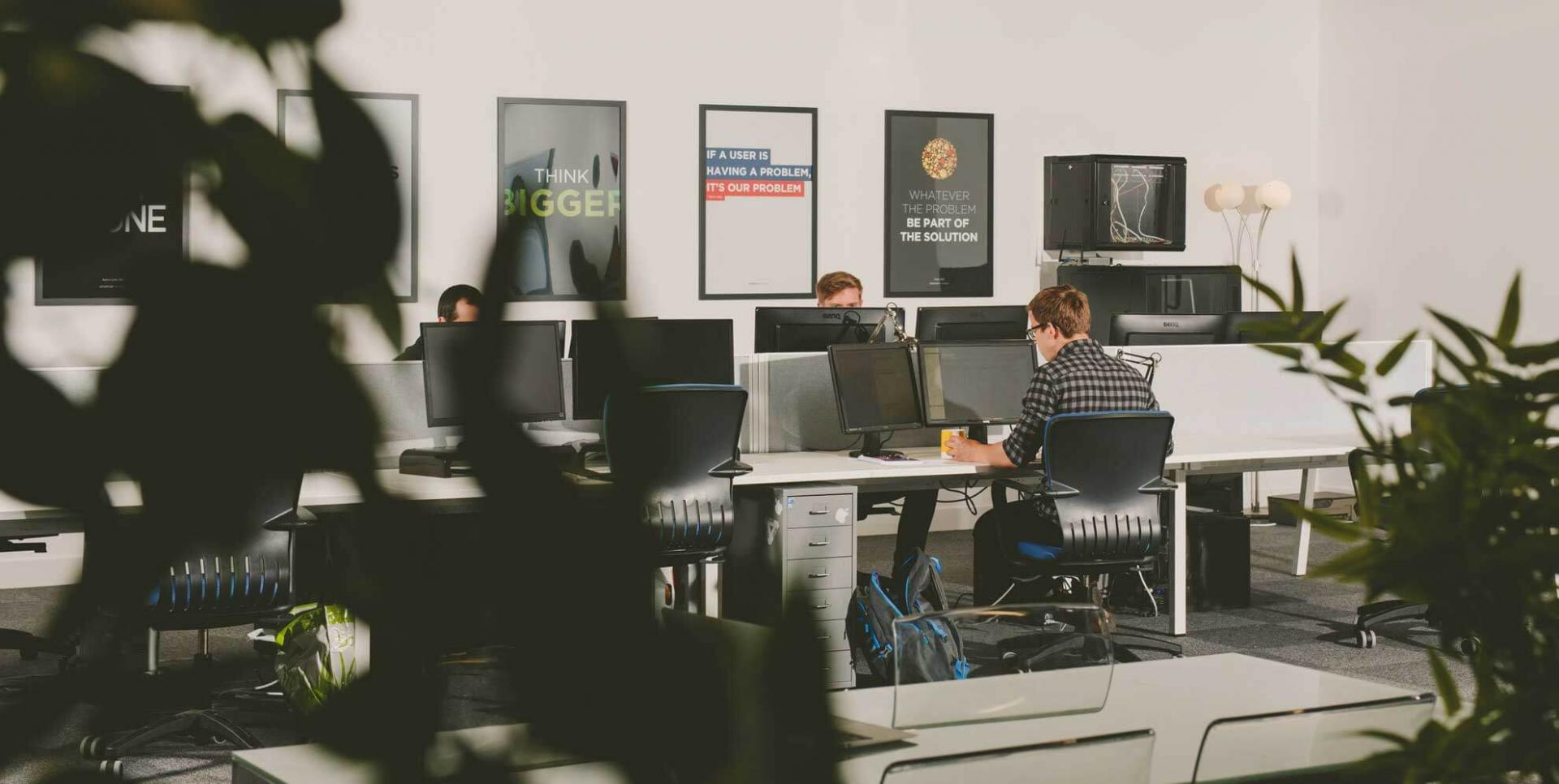 Darlington office
Laravel developers
Due to some exciting contract wins, we have some opportunities for Laravel developers. We're looking for
experience of web development, ideally in an office environment
excellent communication skills - both with clients and colleagues
the ability to code clean, semantic HTML5 and CSS3
good understanding and experience of OOP
in-depth knowledge of Laravel
knowledge of version control systems (e.g. Git)
JavaScript (jQuery essential, Vue.js a plus)
knowledge of mySQL databases - creating and editing database structures
awareness of the W3C standards and knowledge of cross browser testing
an understanding of best practices for search engine optimisation
the ability to handle a number of tasks simultaneously
the ability to work in a team and an awareness of customer care
Is this up your street?
Then we'd love to hear from you. Send an email to simon@edwardrobertson.co.uk for more details or send over your CV.
Newcastle office
PHP developer
We'd like to add a PHP developer to the Newcastle office, we're looking for someone with:
experience of web development, ideally in an office environment
excellent communication skills - both with clients and colleagues
the ability to code clean, semantic HTML5 and CSS3
good understanding and experience of OOP
in-depth knowledge of PHP (PHP7 a plus)
knowledge of version control systems (e.g. Git)
Javascript (jQuery essential, vue.js a plus)
an understanding of web site usability
knowledge of mySQL databases - creating and editing database structures
awareness of the W3C standards and knowledge of cross browser testing
an understanding of best practices for search engine optimisation
the ability to work in a team and an awareness of customer care
Sound like fun?
Then we'd love to hear from you. Email graham@edwardrobertson.co.uk for more details.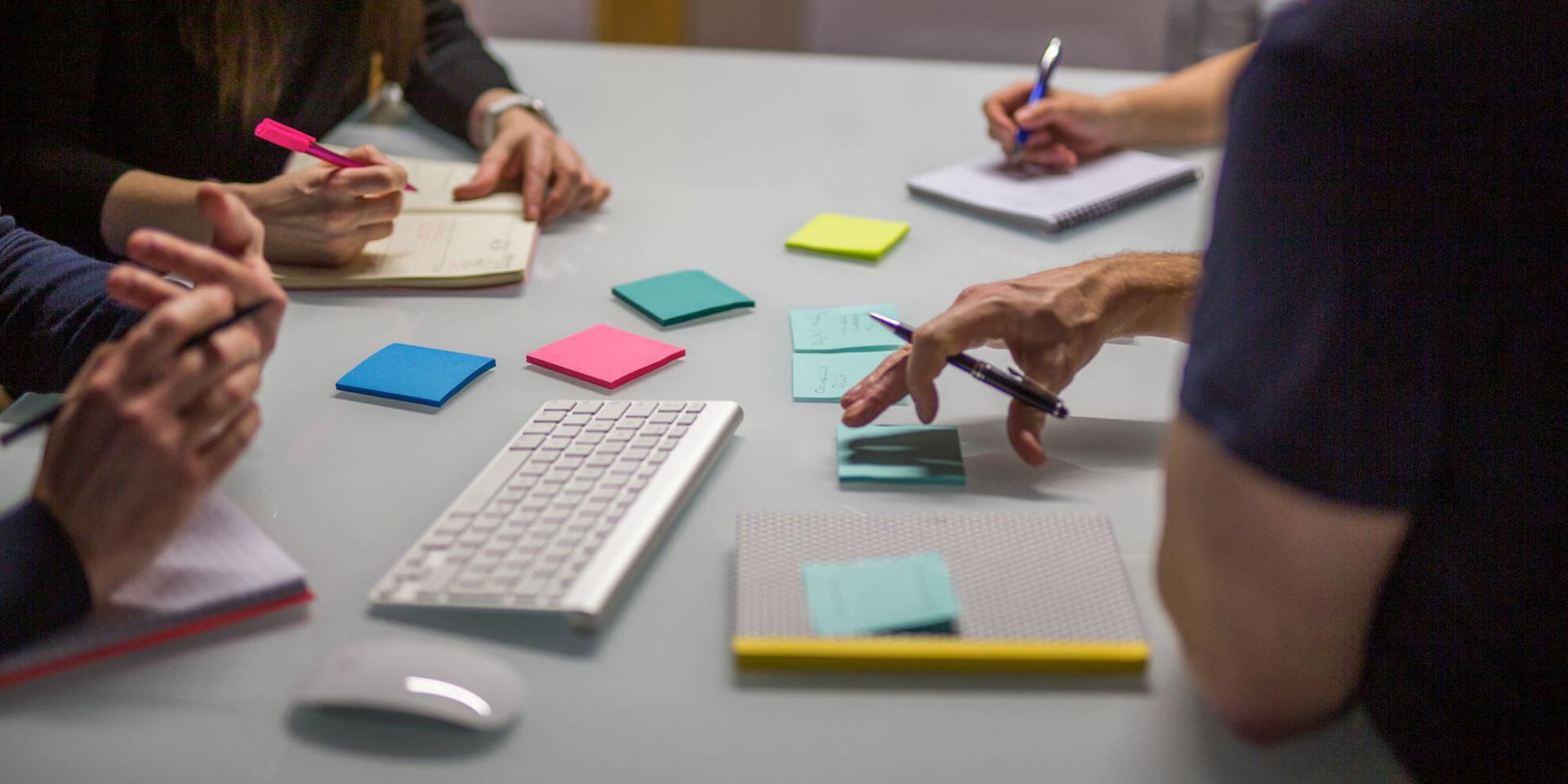 Facilities
Offices in Darlington and Newcastle
Top of the range equipment
Work on a mac or a pc
Unlimited* tea & coffee
* not unlimited obviously, just loads..
Environment
Friendly & helpful co-workers
Collaborative culture
Learn new skills doing real jobs
Flexible working hours
Good music!
Pay
Great salaries
Pension scheme
Performance-based bonuses
Childcare vouchers available
Bike to work scheme
Social
Free birthday lunches
Team building days
Inspiration trips
Christmas parties
Charity & fund raising events
Never Stop Learning
Web design doesn't stand still, and neither do we. Attend conferences, learn from your colleagues or browse our office book library with the latest books from the best authors on a wide range of skills including the entire A List Apart series.
Parent-Friendly
We started young and a lot of us have grown up together, so unlike many agencies ours is packed with parents. As a result we're more understanding of the pressures that parenthood can bring, so we support the childcare voucher scheme and offer flexible working hours around school pickup times.
A Message for Agencies
We don't work with recruitment agencies, sorry.
We Value Our Team
Mistakes happen but they give you a chance to learn and progress. We encourage a supportive atmosphere to keep a positive and engaging environment, and we recognise excellence too.
We want our workplace to be a place where you can be the best you can, and we're proud to encourage diversity and promote talent.
Graduate Opportunities
We're also on the lookout for talented people that are looking to kickstart their career.
If you don't have much experience but you're bursting with enthusiasm then please email post@edwardrobertson.co.uk and we'll see if you fit the bill.