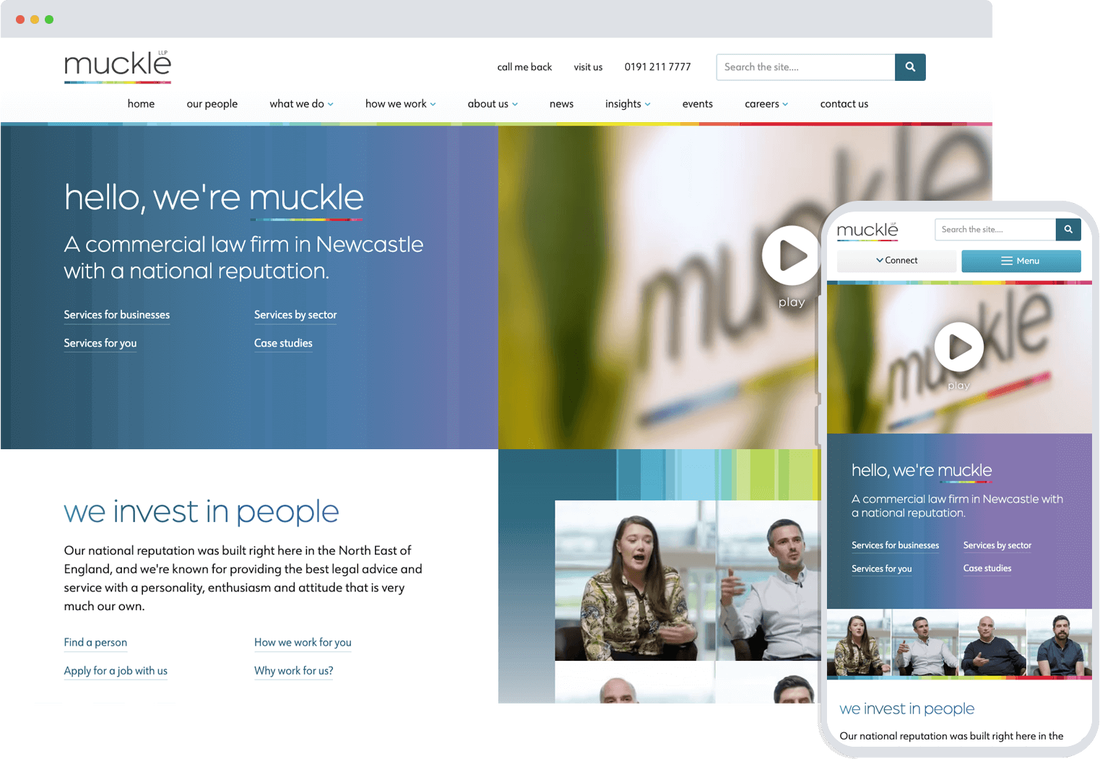 Muckle LLP
Muckle LLP have been helping regional, national and international clients with their legal needs since 1920, and they wanted to improve and update their website. With a customised, bespoke CMS, Muckle now have the ability to showcase and manage their work and services in a modern and stylish format.
View Website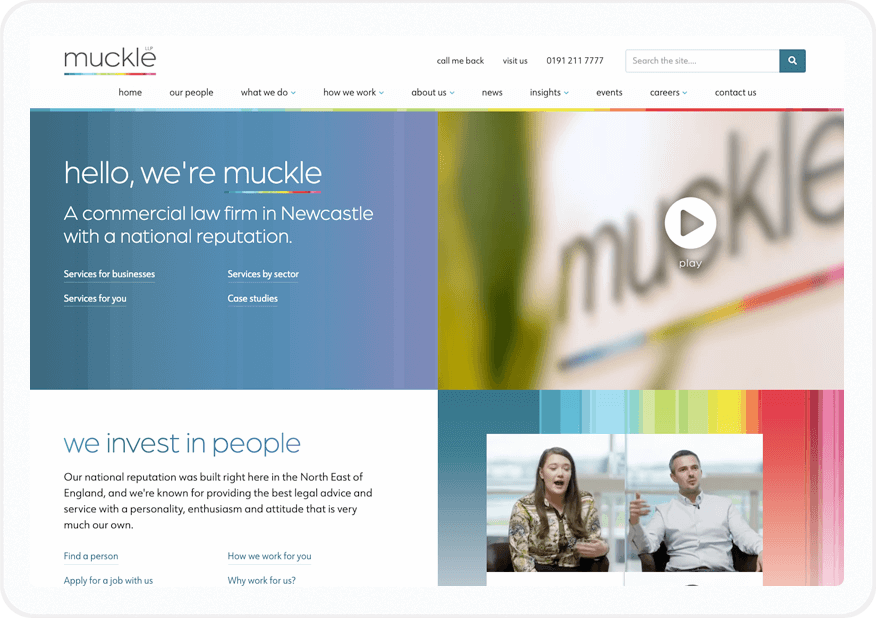 The main objectives of the redesign were to make sure the wealth of information they had could be more easily navigated, and to promote their expertise while reflecting the nature and values of the firm.
We created a prototype of the website and used personas to represent the different people who would come to the website to visualize their user journey and ensure the website would achieve its goal.
Then working with their marketing team we designed and developed a digital presence that is forward thinking and in-line with their current branding and content.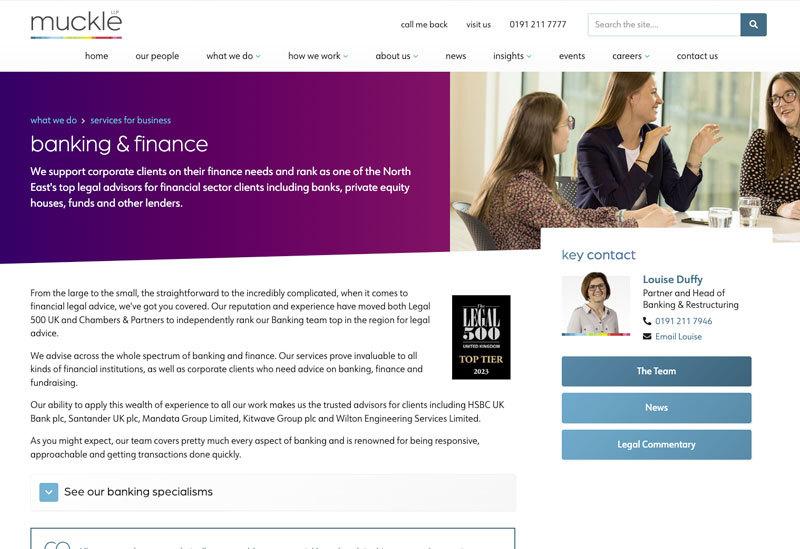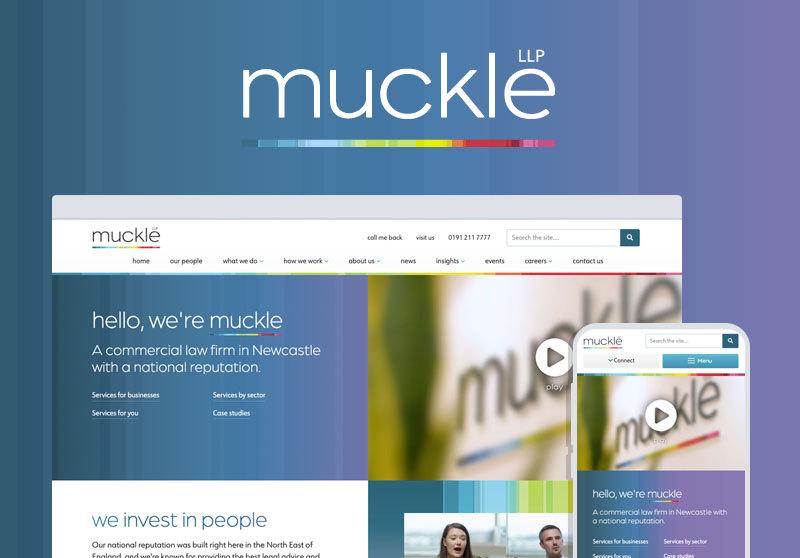 33%
increase in visitors from search engines
January 23 compared to January 22
Result
We helped this Newcastle law firm to improve their web presence and their visibility in search engines.
"Graham and the team made our web development project easy. From pitch to build, they listened and really understood what we, and our visitors, wanted. All objectives were met and results were and continue to be exceeded. Their ongoing responsive service is second to none. Can't recommend them enough!"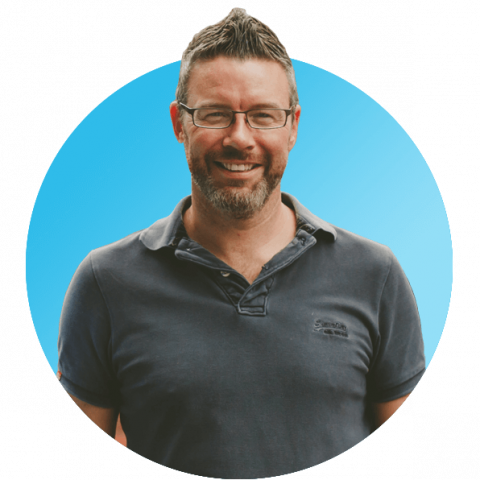 Do you want a website like this?
We work in partnership with our clients to transform their business and achieve real results. If you want a website like this, or something similar please contact Graham Miller from the Newcastle office.