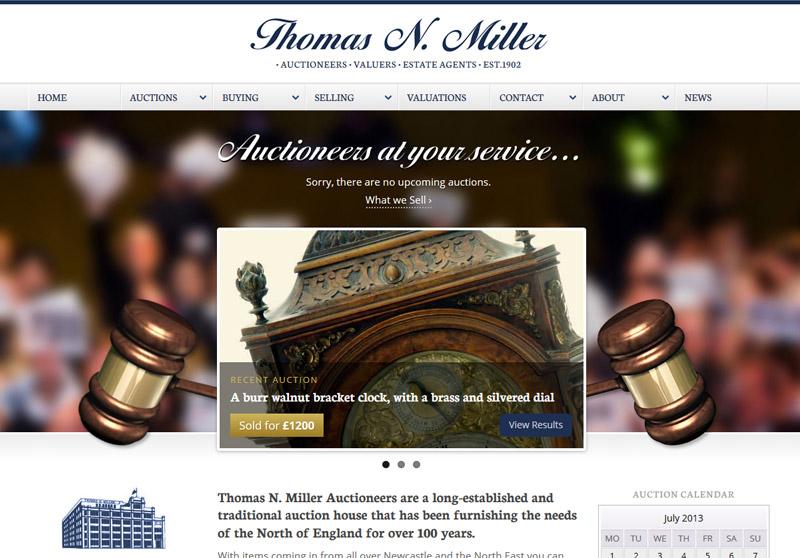 Millers Auctioneers
Millers Auctioneers wanted a more modern and easily manageable website in which to showcase their weekly auctions and help people browse the listings before visiting and bidding on items.
View Website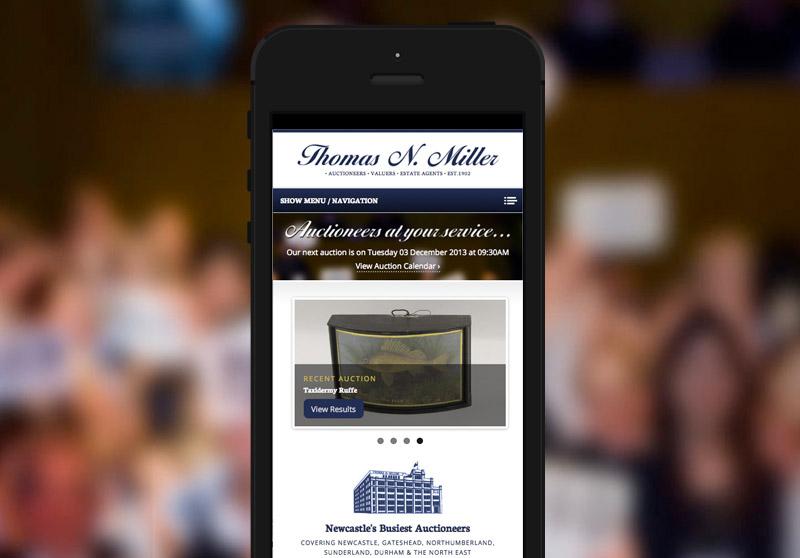 After creating the new website design we then set about creating a content management system that integrated with their existing Bidmaster auction software. This allows them to update their website more easily and help keep their website content fresh and relevant.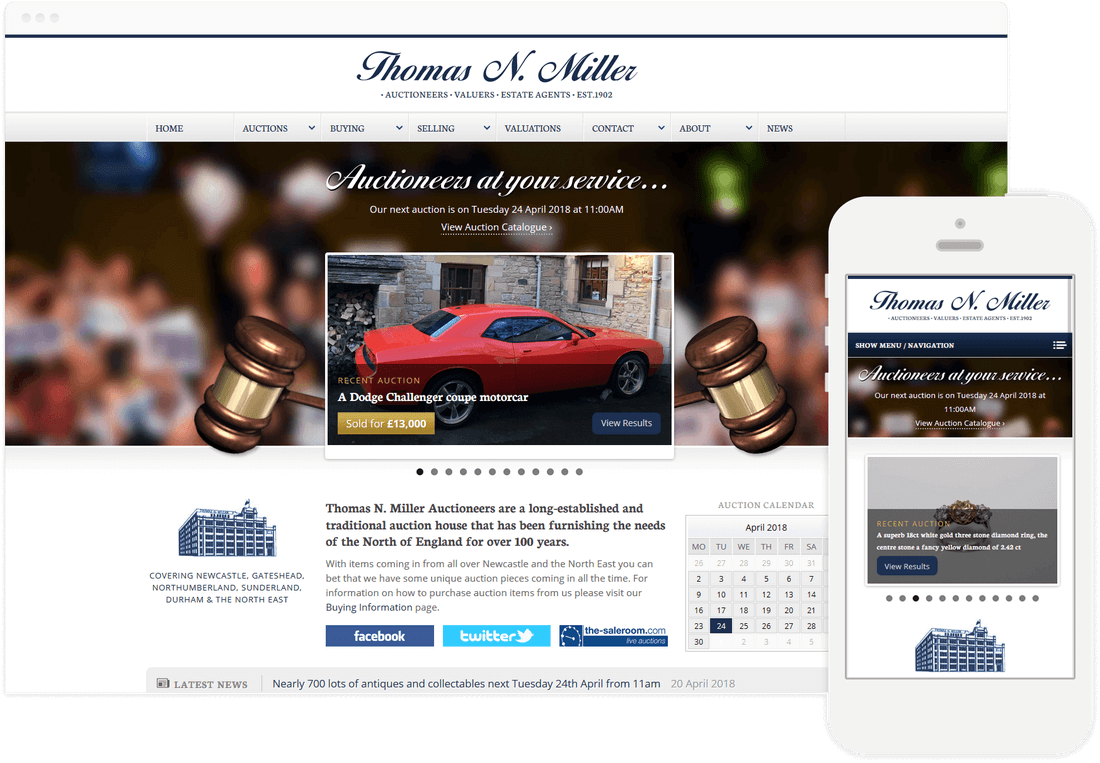 Result
We hope that the new website along with sustained social media promotion will help give Millers a larger regular weekly audience at their auctions.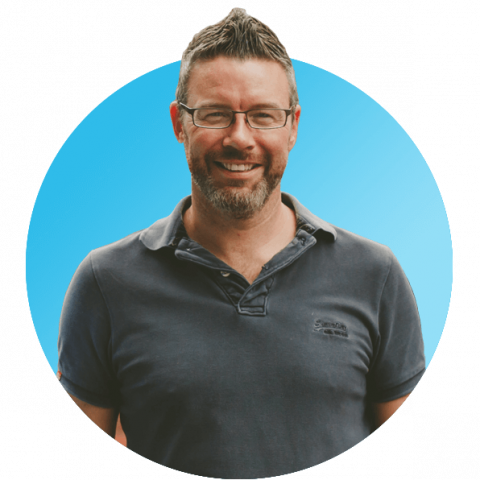 Do you want a website like this?
We work in partnership with our clients to transform their business and achieve real results. If you want a website like this, or something similar please contact Graham Miller from the Newcastle office.