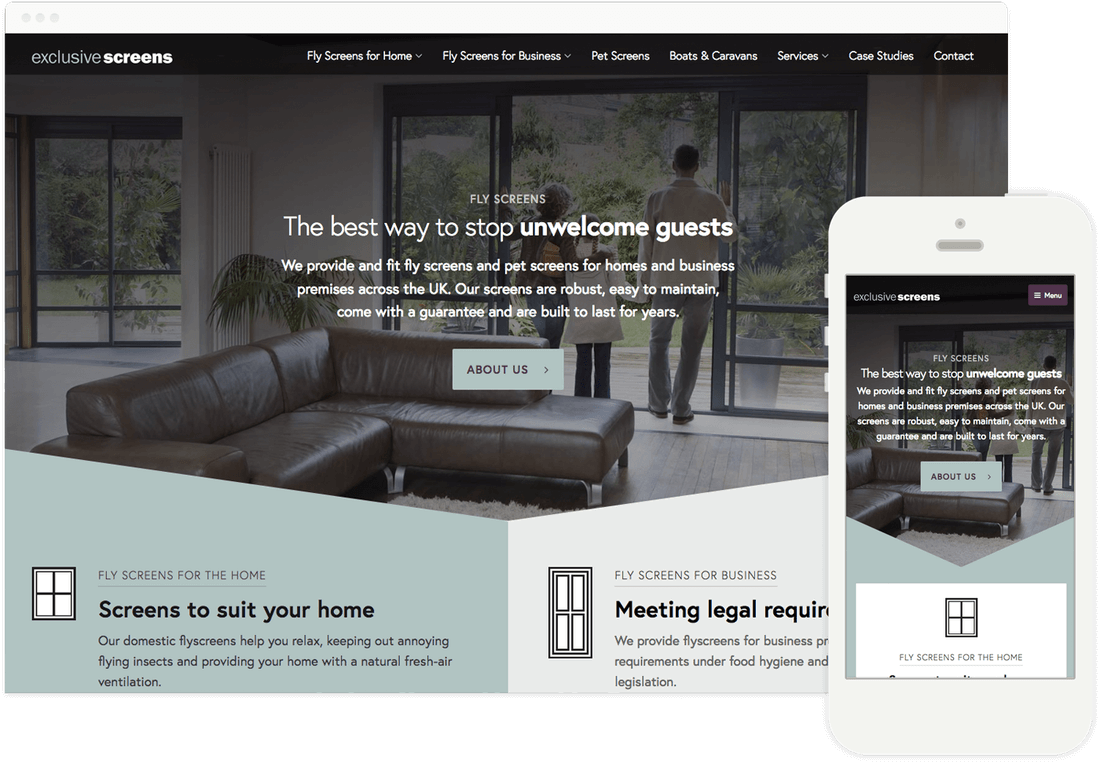 Exclusive Screens
How do you attract a new customer base?
Exclusive Screens have been trading since 1990, fitting fly screens to domestic homes, care homes and trade customers. Their old website had been around since the first days of the Internet and they wanted a modern refresh to attract a brand new, more affluent customer base.
View Website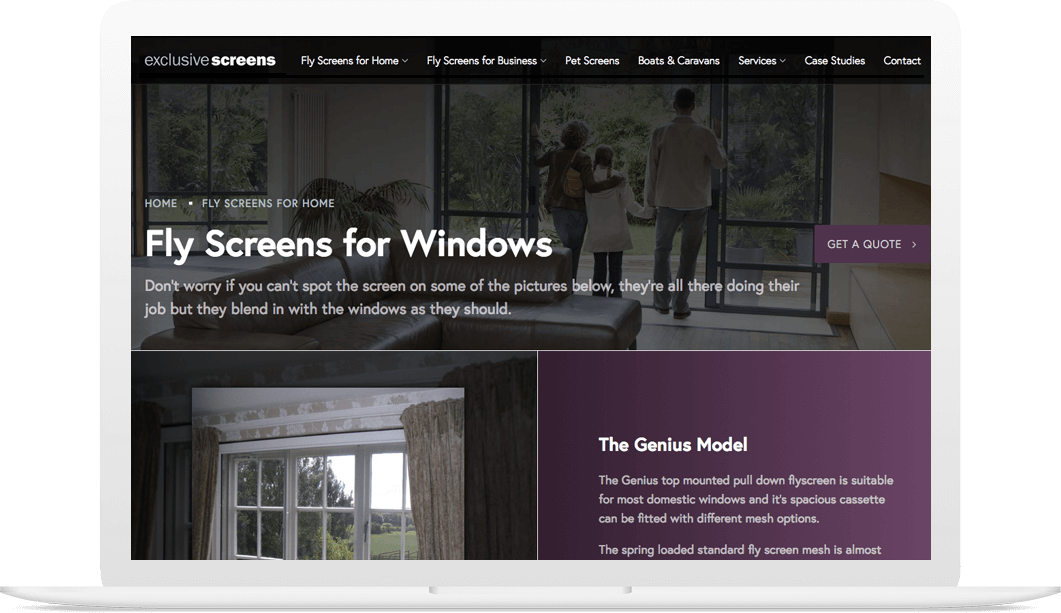 We identified that instead of selling the products and making the customers do the hard work of selecting the best screen, they should instead get a brief overview and be encouraged to contact.
By doing this, it means that instead of selecting an incorrect product, the customer is given a bespoke solution based on their needs and budget.
By highlighting this, we can show that Exclusive Screens offer a bespoke package with a great customer service.
To achieve this, we designed pages with a specific reading flow and clear calls to action for customers to get in touch.
Coupled with our brand new content management system, this means that Exclusive Screens can easy manage their product range and add as much or as little detail to products as is needed.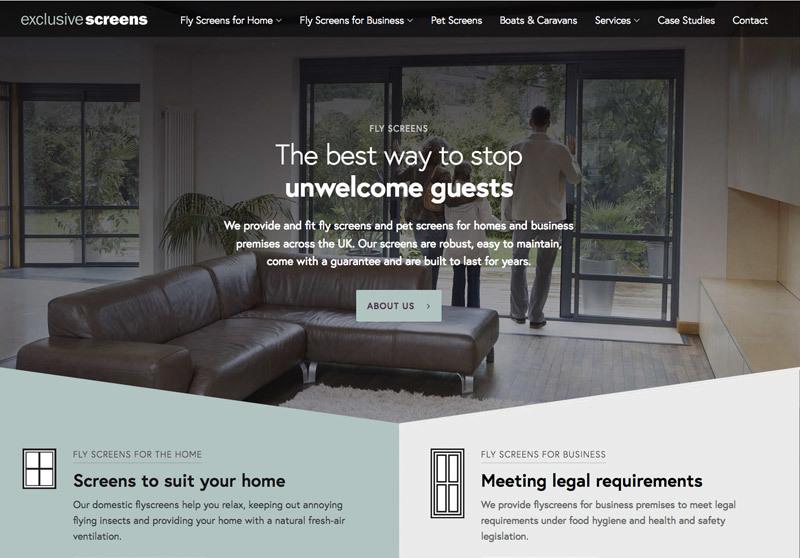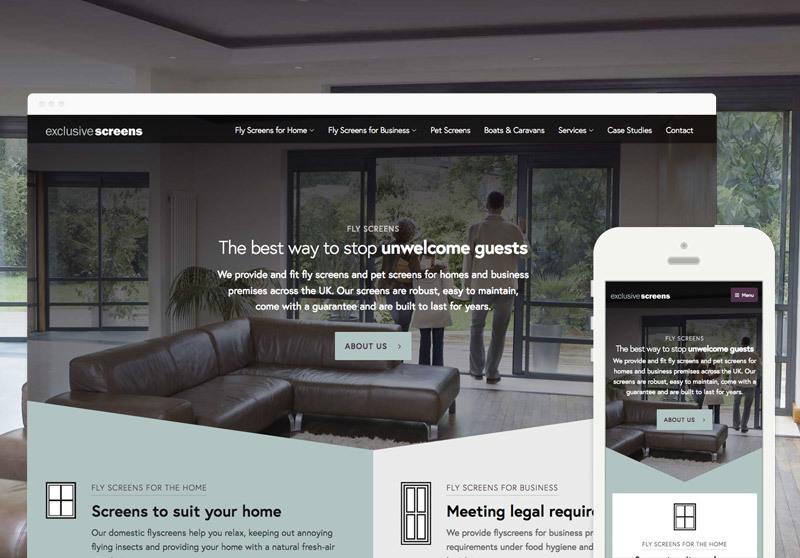 Result
The result is a sleek, simple and fast modern responsive website design that will increase their enquiries and their conversion rates as well.
"We are absolutely delighted with our new website. When we sat down with the team at Edward Robertson we told them that we were looking to bring our very old website into the 21st Century. Our prime objectives were to create something that reflected the quality of our products and services and at the same time be easy for our customers to navigate around and quickly find what they were looking for. The team at Edward Robertson have delivered exactly that for us."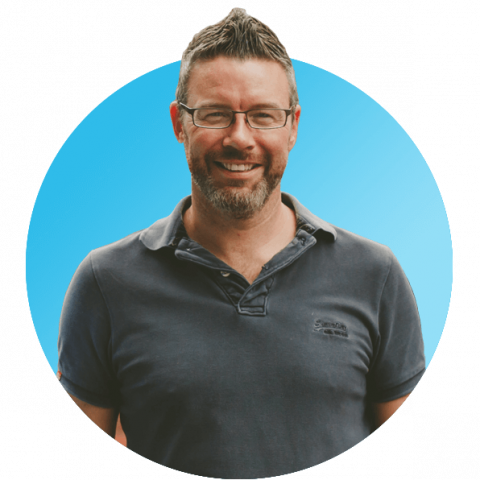 Do you want a website like this?
We work in partnership with our clients to transform their business and achieve real results. If you want a website like this, or something similar please contact Graham Miller from the Newcastle office.