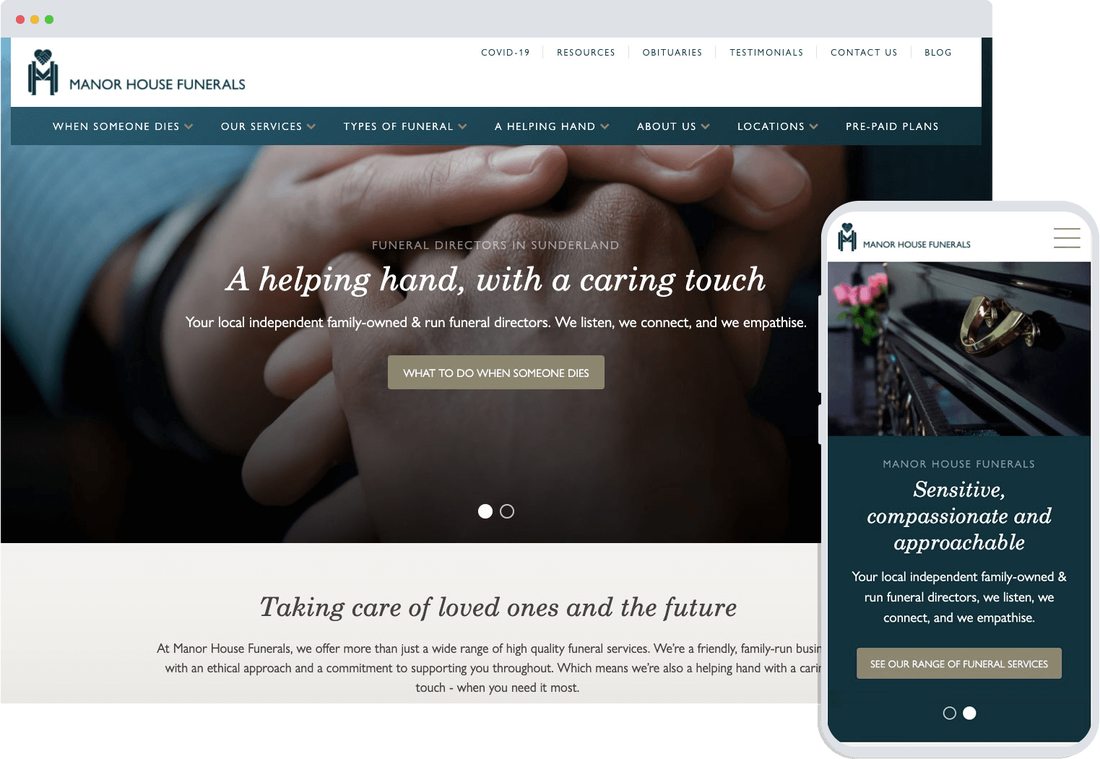 Manor House Funerals
Redesign the website of a local funeral director to reflect their approach
Manor House Funerals wanted a website to showcase the wide range of services that they offer in a professional and trustworthy manner.
View Website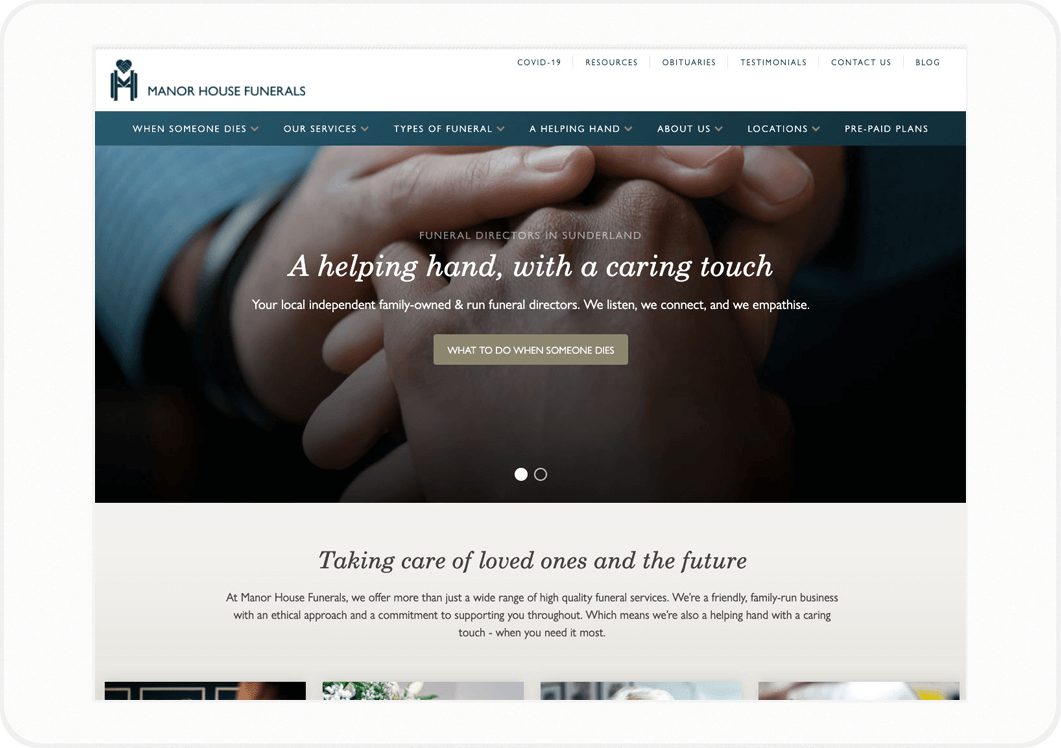 Manor House Funerals are funeral directors with offices based across the North East in Sunderland and South Shields. They've been proudly serving the local community for over 22 years and wanted a new website that could give a helping hand to families in need of their services.
Manor House Funerals are known to be sensitive and compassionate, with a warm, approachable mindset, and we had to create a website to show that.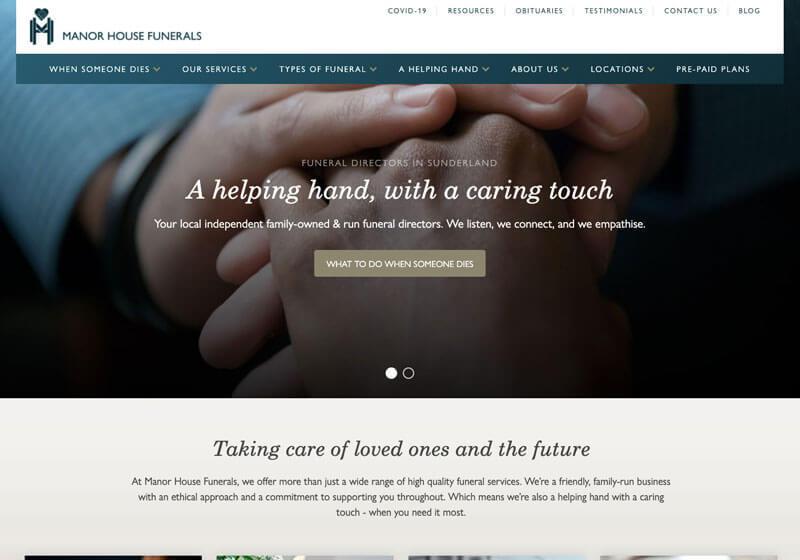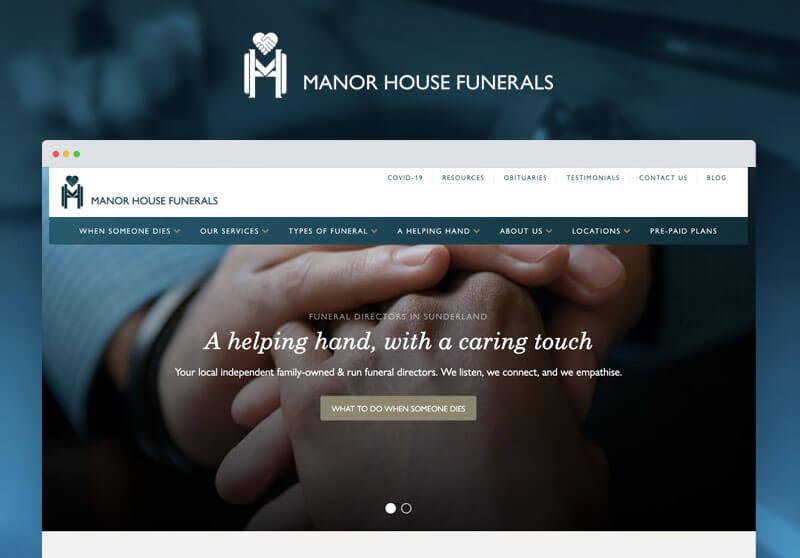 Result
The new site makes good use of their high-quality photographs, and the wide range of content shows their commitment to supporting their customers now and in the future.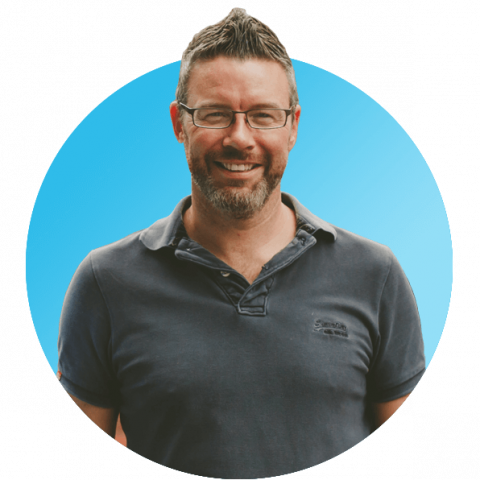 Do you want a website like this?
We work in partnership with our clients to transform their business and achieve real results. If you want a website like this, or something similar please contact Graham Miller from the Newcastle office.