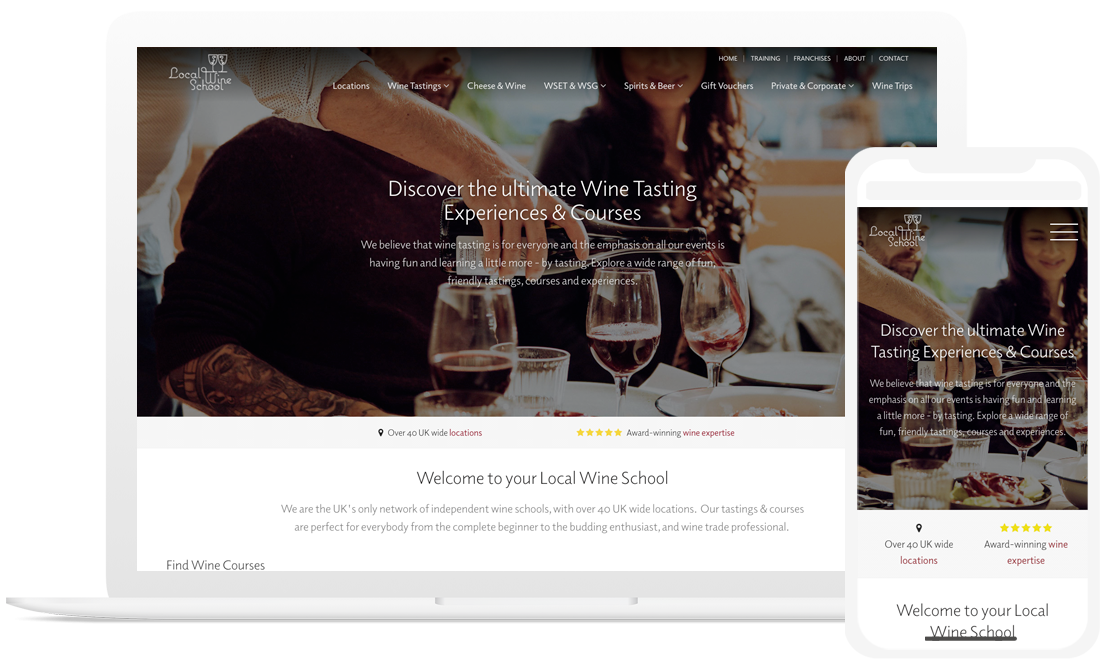 Local Wine School
Local Wine School is a network of Wine School franchises that offer wine tasting and wine courses all across the UK. They wanted a new website that pulled everything into one domain name (previously each wine school had their own website) and that allowed each wine school owner to showcase their own courses and manage their own bookings and sales.
View Website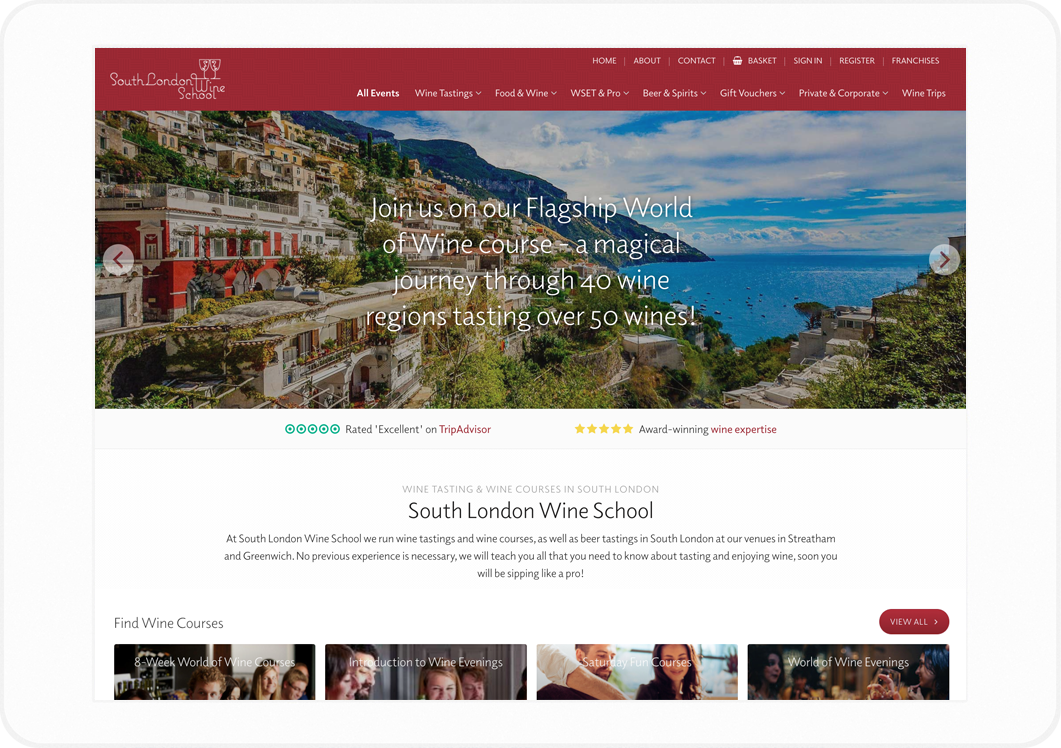 Our main objective was to improve the customer booking experience, and to generate more sales.
We also wanted to reduce the time spent by the wine school owner, processing bookings and carrying out admin tasks so built a bespoke CMS that not only lets the national franchisor manage and create reports of each wine school but allows each wine school owner to securely manage their events, bookings and website content.
The result is something customers find easy to use and can book onto events around the UK whilst wine school owners can manage the events, bookings and see reports for their own sales.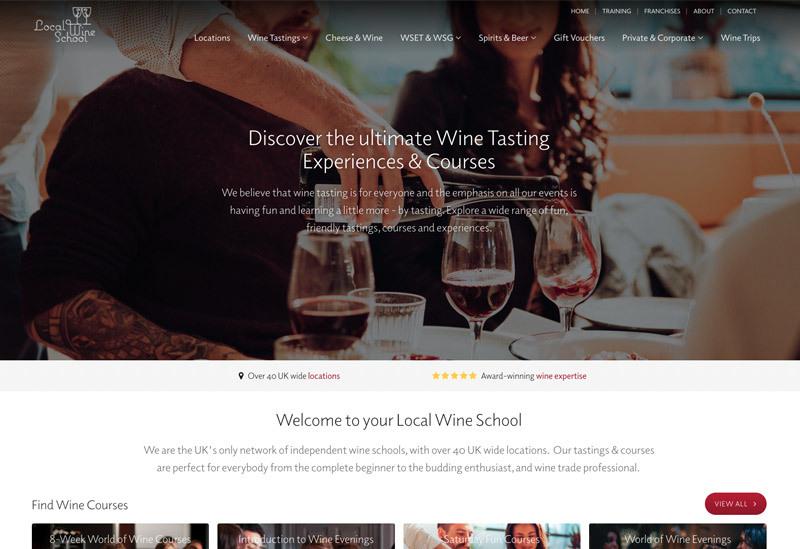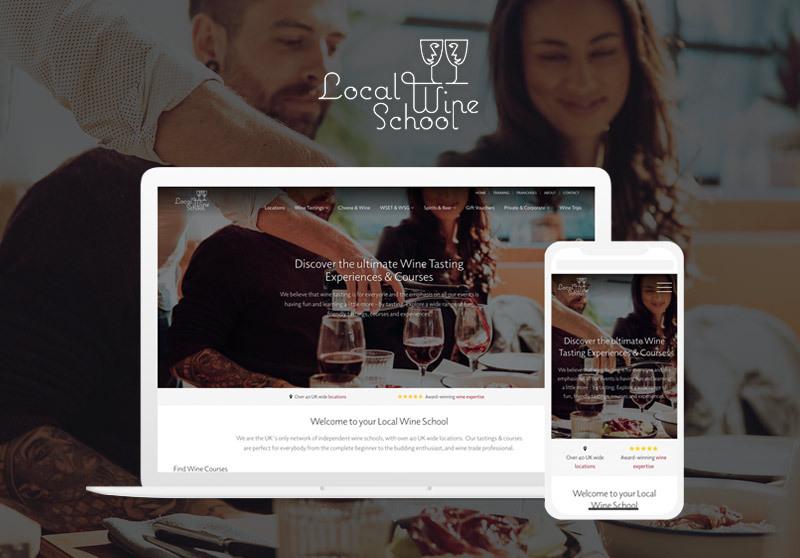 190%
rise in domain authority
From 24 to 46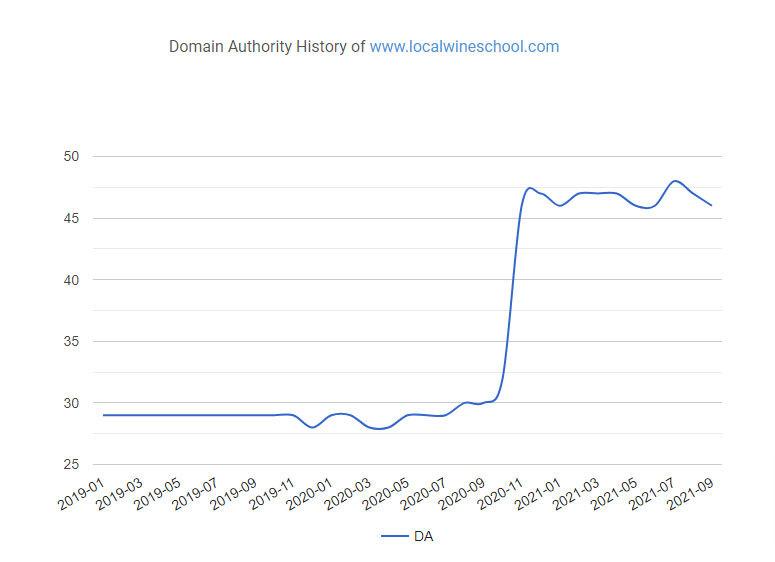 Result
We launched the national site and South London Wine School at the same time, and we've since added the network of local wine school into this master platform. We hope that enquiries and bookings will significantly increase across the network as each school continues to update their own site with new and innovative courses.
"We spent over a year searching for a company that could offer us a turnkey solution for a new bespoke back office and database, integrated with a beautifully-designed website. Graham & his team at Edward Robertson delivered a very professional proposal – but whats more important – they delivered on all their promises and to our very tight budget. We are delighted with the result and are confident we have the right solution that gives us a platform for future business success – I would have no hesitation in recommending Edward Robertson."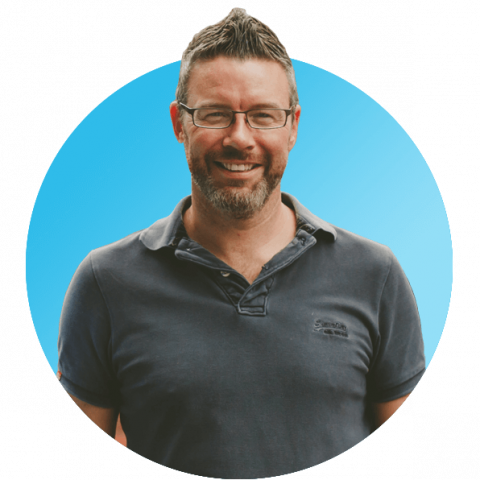 Do you want a website like this?
We work in partnership with our clients to transform their business and achieve real results. If you want a website like this, or something similar please contact Graham Miller from the Newcastle office.