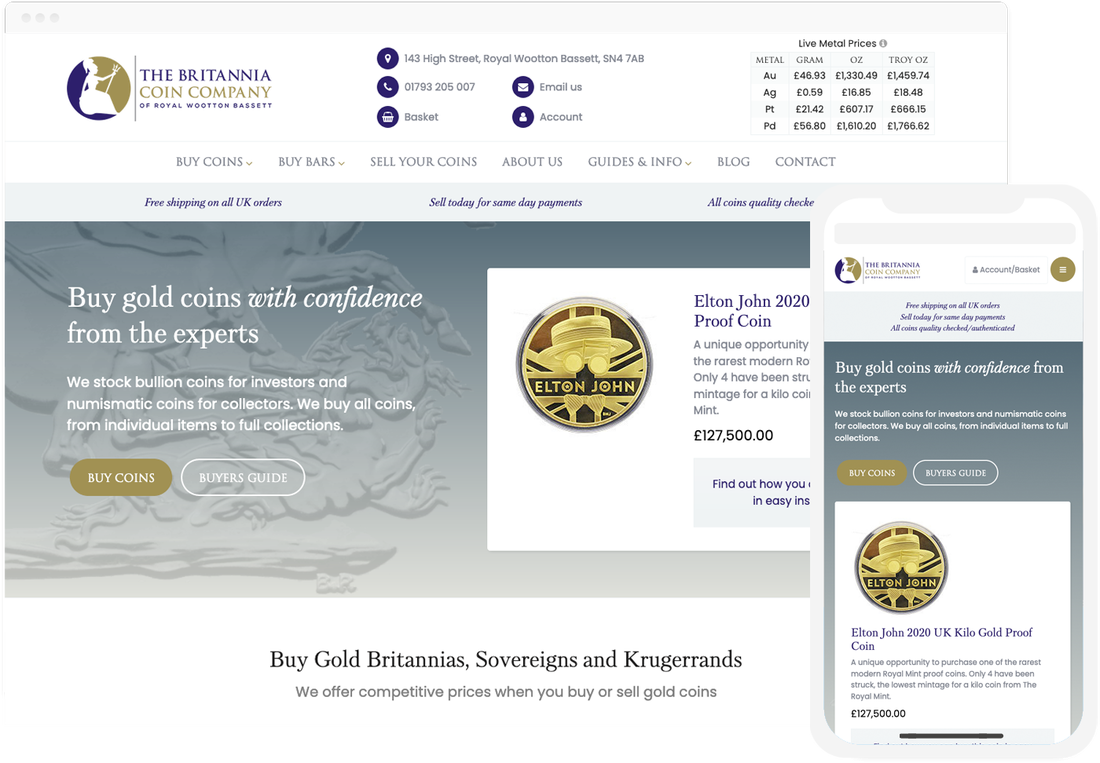 Britannia Coin Company
How do you build trust to sell expensive items online?
Britannia Coins Company needed an impeccably designed website, to help them to sell high price items.
View Website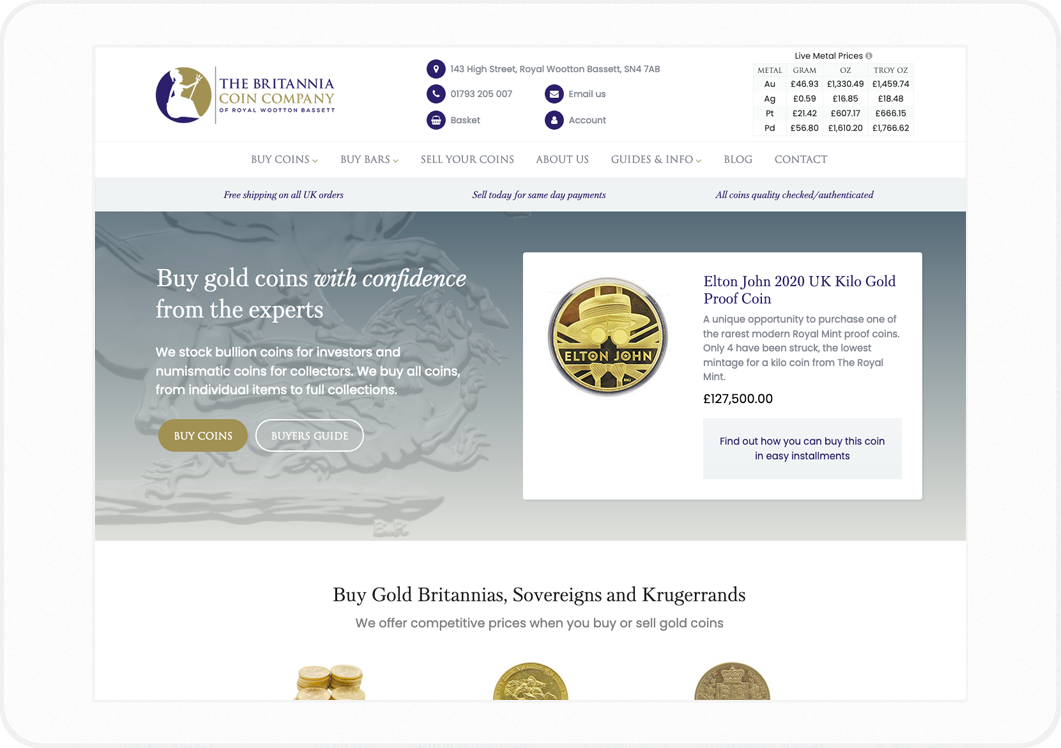 Building confidence through design, a golden opportunity
We worked with the Britannia Coin Company to create a beautifully designed website, that connects with third party apis to help them to sell high price items online with confidence.
The site connects to live gold prices, the products are updated in real time, and the checkout process integrates with an ID checker api to ensure large value transactions are verified.
They use our content management system to keep the website updated, add new products, and to collect the orders.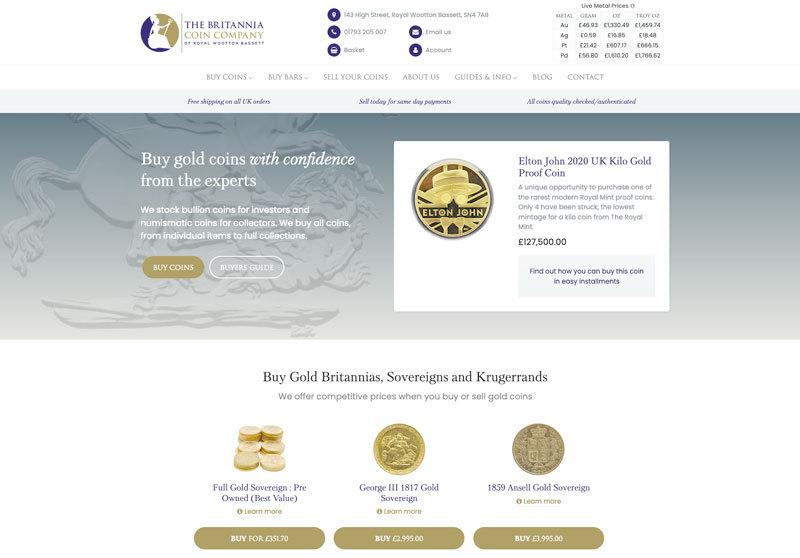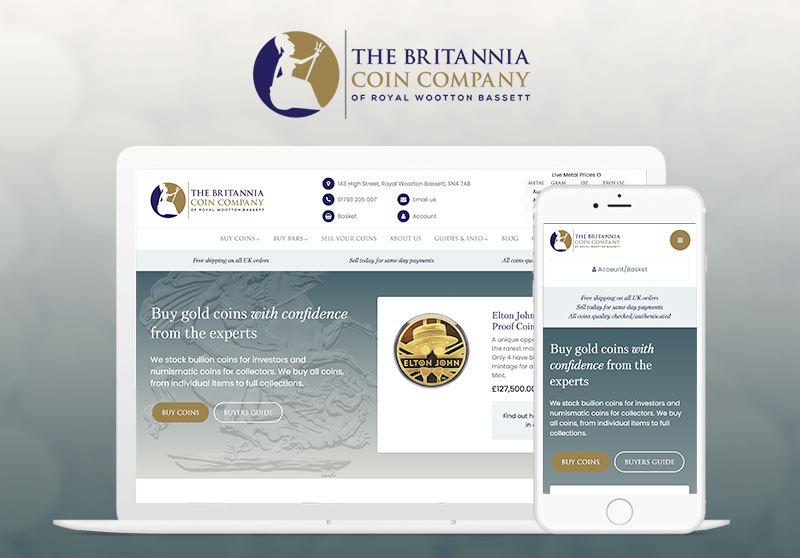 Result
Britannia Coin Company needed something highly professional to sell high value items online. We think this website is the gold standard.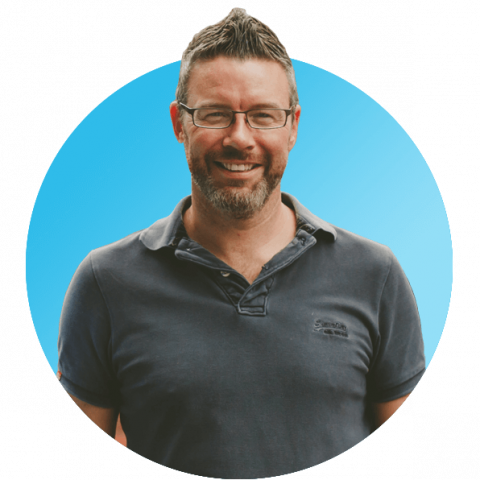 Do you want a website like this?
We work in partnership with our clients to transform their business and achieve real results. If you want a website like this, or something similar please contact Graham Miller from the Newcastle office.